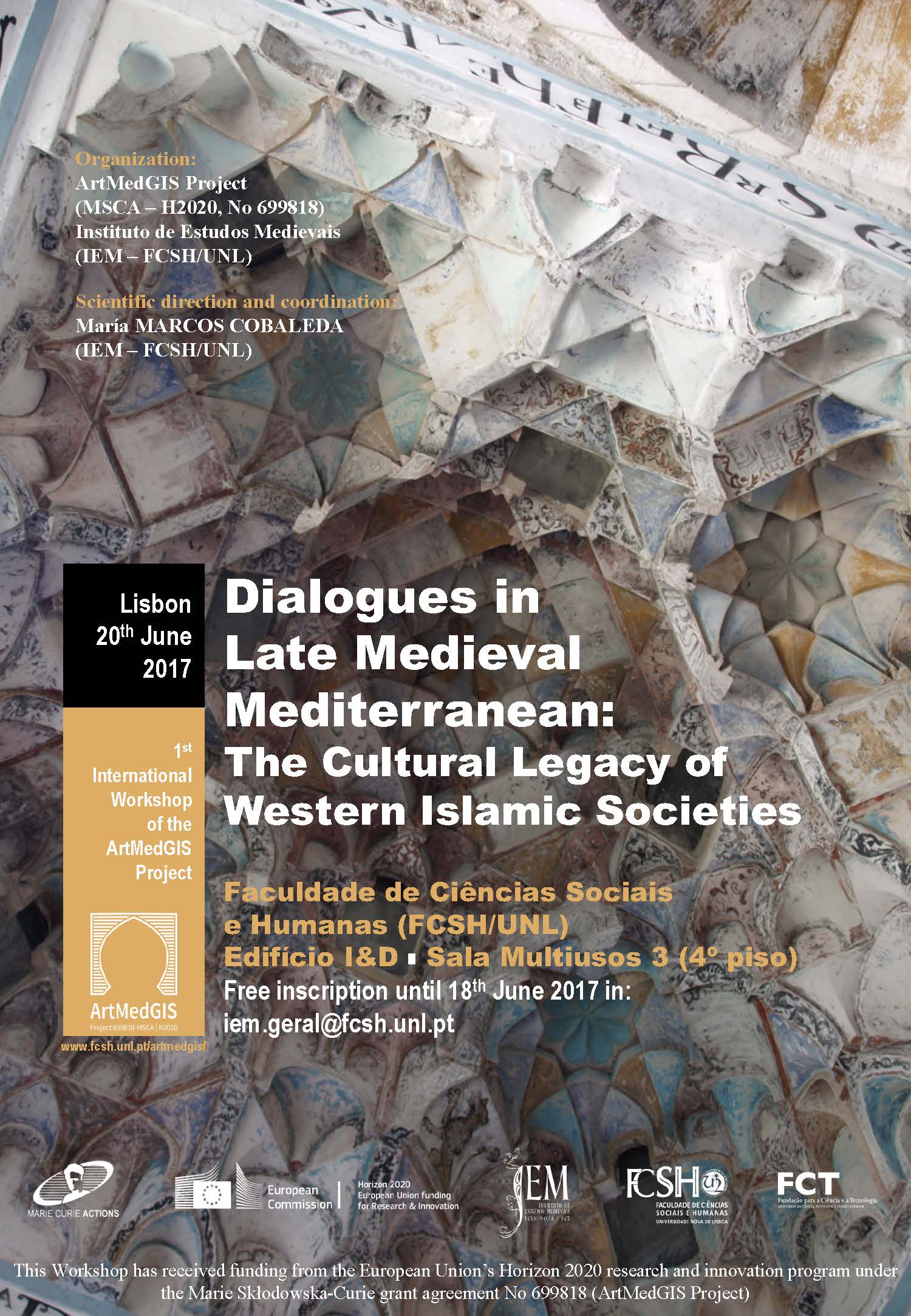 1st Internacional workshop "Dialogues in Late Medieval Mediterranean: The Cultural Legacy of Western Islamic Societies"
20 June, 2017 > 9:30

-

18:15

|

Free
The aim of this International Workshop is to establish an exchange opportunity to analyse the cultural legacy of the Western Islamic societies from different and complementary perspectives.
To achieve this aim, a double objective has been proposed: to create a space for dialogue in order to share recent research results, as well as to establish new research networks integrated by experienced and young researchers, thus allowing for the development of interdisciplinary research lines on the late Middle Ages.
Within this general framework, the main goal will be to analyse the Islamic cultural legacy in a comprehensive approach, from the multidisciplinary fields of History of Art, Architecture, History, Archaeology, Philosophy, Music and History of Religions. The participant researchers in the Workshop are specialists from research centres of different countries: Portugal, Spain, Italy, Argentina, Switzerland, United States and Mauritania.