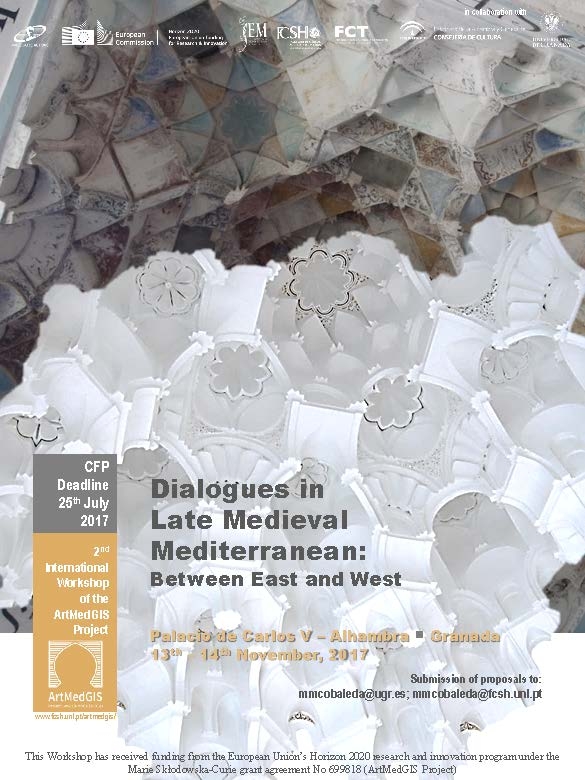 2nd International Workshop "Dialogues in Late Medieval Mediterranean: between East and West"
13 November, 2017

-

14 November, 2017
The call for papers for the 2nd International Workshop "Dialogues in Late Medieval Mediterranean: between East and West" is open until the 25th of July, 2017.
The Workshop will take place at Alhambra of Granada (Spain), during the 13th and 14th November, 2017. It aims at analyzing the cultural legacy of Islamic societies from a vast array of different and yet complementary perspectives, addressing subjects as the relationship between East and West, Christianity and Islam, North Africa and Al-Andalus.
It is intended in order to enable researchers in different stages of their careers to meet up and debate their work, present results and implement the creation of networks which may then implement the development of new interdisciplinary research lines.
Such initiative of the ArtMedGIS Project (IEM – FCSH/UNL) will be developed in collaboration with the Patronato de la Alhambra y Generalife and the University of Granada (Spain).