Free Entrance
György Ligeti Centenary
La représentation mentale de machines monstrueuses, sans finalité, qui engloutissent le temps et bourdonnent avec un implacable constance puis se taisent tout à coup de manière inanttendue. (Ligeti, 1969)

The mental representation of monstrous, purposeless machines that swallow up time and drone out with relentless constancy and suddenly fall silent in an unexpected way (Ligeti, 1969)
---
Event: 3 May, 18h00 at Fencing Room, Colégio Almada Negreiros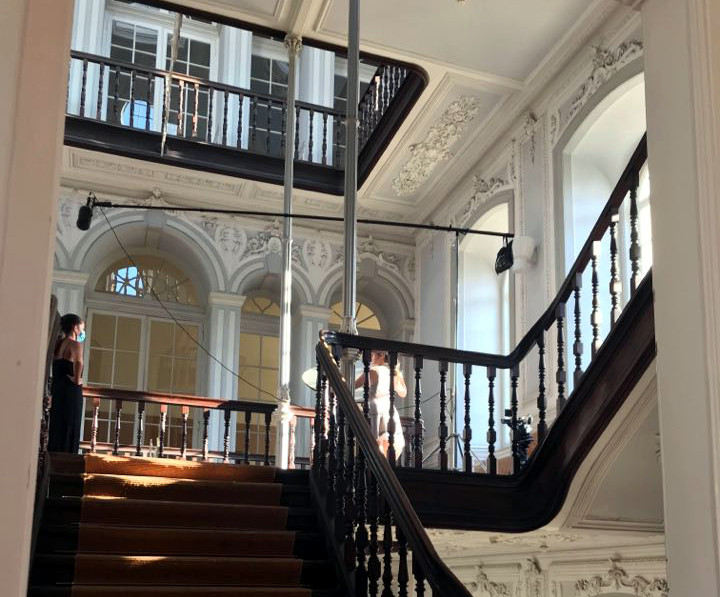 Quasi a Symphonic poem (1962) for 100 metronomes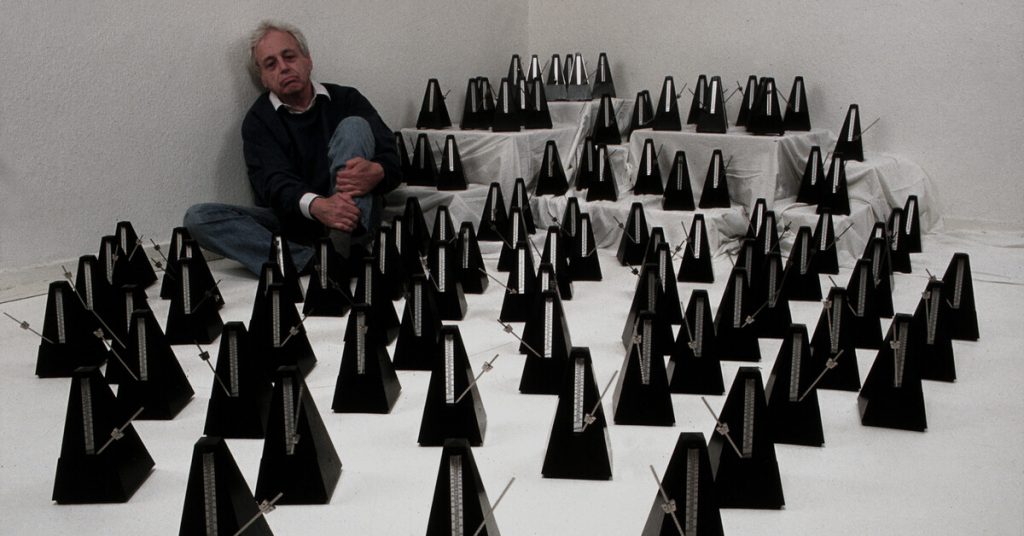 We would like to thank all the individuals and institutions who were kind enough to cooperate with the event associated with the commemoration of the Ligeti's centenary by lending metronomes for the realization of this happening.
Institutions:
Academia de Amadores de Música, Lisboa
Academia de Música de Óbidos, Óbidos
Conservatório de Música D. Dinis, Odivelas
Departamento de Música
Escola de Música do Conservatório Nacional, Lisboa
Museu da Música
Individuals:
Ana Seara
Cláudio Pina
Clara Santos
Cristina Fernandes
Cristina Morin
Diogo Alvim
Eduardo Seabra
Floriana Oliveira
Graça Leão
Isabel Pires
Joana Simão
Luís Sá Pessoa
Luisa Cymbron
Manuel Pedro Ferreira
Maria João Sousa
Mario Jorge Vicente da Silva
Miguel Raimundo
Mirka da Pieva
Nariá de Assis
Nelson Almeida
Nicolas Glanz
Olena Babmindra Malzacher
Pedro Filipe
Rita Torres
---
Concert: 4 May, 20h00 at Igreja Paroquial de Nossa Senhora da Ajuda
Claudio de Pina: Organ

Harmonies (1967) — György Ligeti
Musica Ricercata I, II, VII, VIII (1951/53) György Ligeti
Quasi-Lontano (Omaggio a Ligeti)* (2023) Cláudio de Pina
Trois Bagatelles (1961) — György Ligeti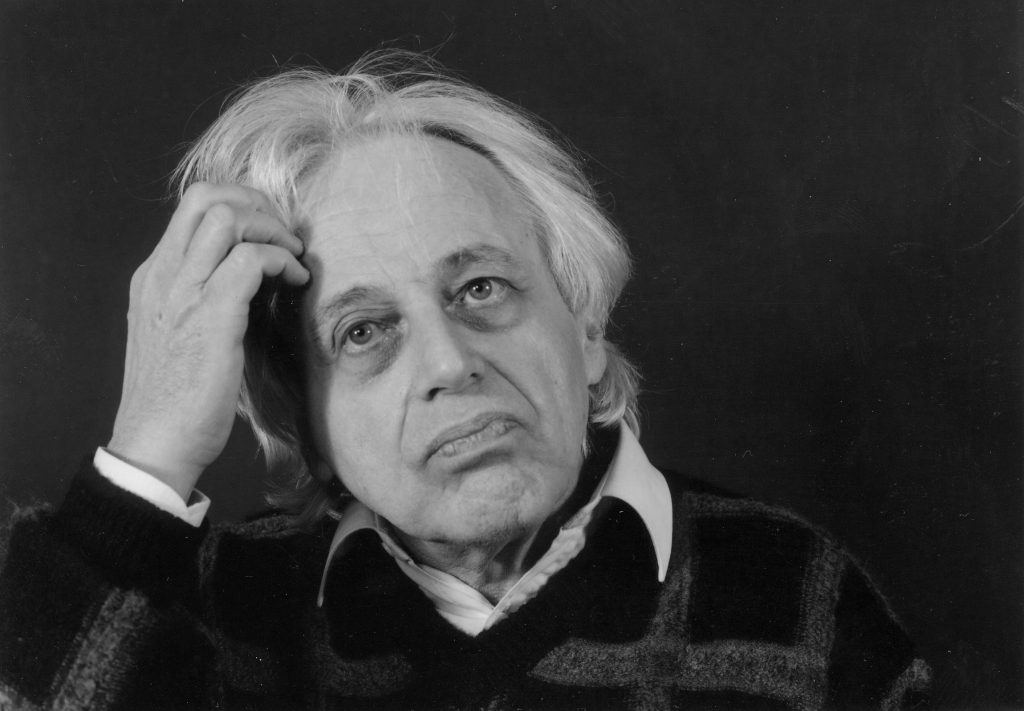 All works adapted to the historical organ of António Xavier Machado e Cerveira (1756–1828) built in 1792 and restored by António Simões (b.1952).

Cláudio de Pina (b.1977) is a sound artist, organist and composer. Titular organist of the historical organ at the Parish of Ajuda. Researcher in GIMC (CESEM). Holds a DAS in Musical Arts and MA distinguished with the Dean's Honour Roll. Currently a PhD candidate and FCT research fellow (FCSH). Studied in Gregorian Institute of Lisbon, Hot Jazz Club and Physics Engineering (FC-UL).
Improvisatiom based upon: Lontano (1967), Lux Aeterna (1966), Coulée (1969), Artikulation (1958), Ricercare (1953) and Volumina (1962/66).