Conference Location — Campolide Campus
The 3rd edition of NCMM International Conference will take place at the Almada Negreiros College, School for Social Sciences and Humanities (FCSH), NOVA University, Lisbon, in the Campolide campus: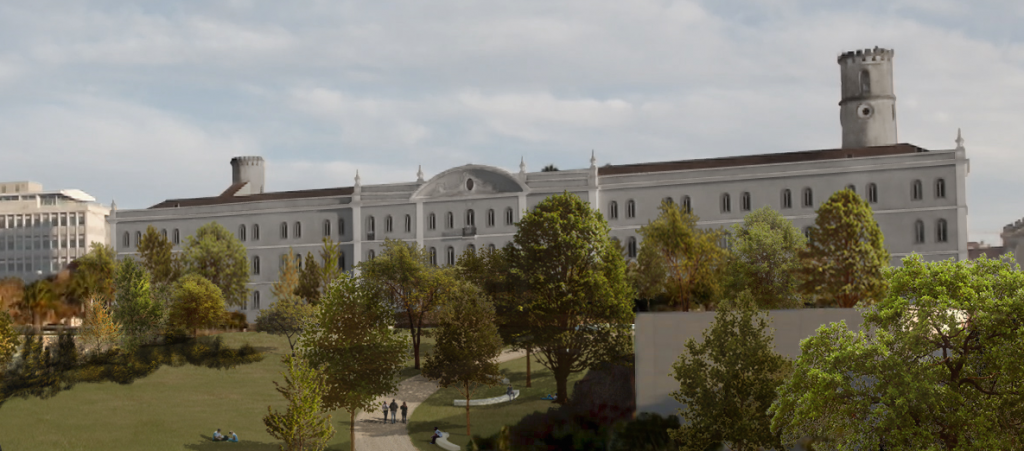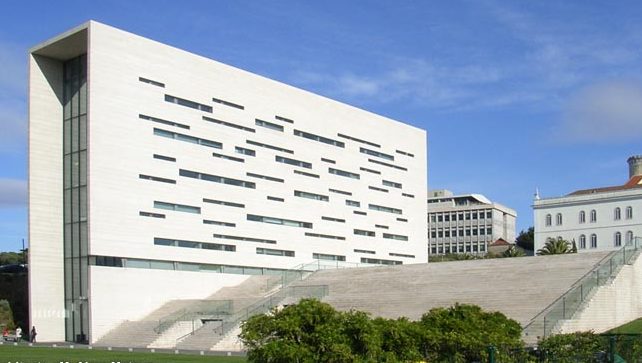 Concert Location — Paróquia de Nossa Senhora da Ajuda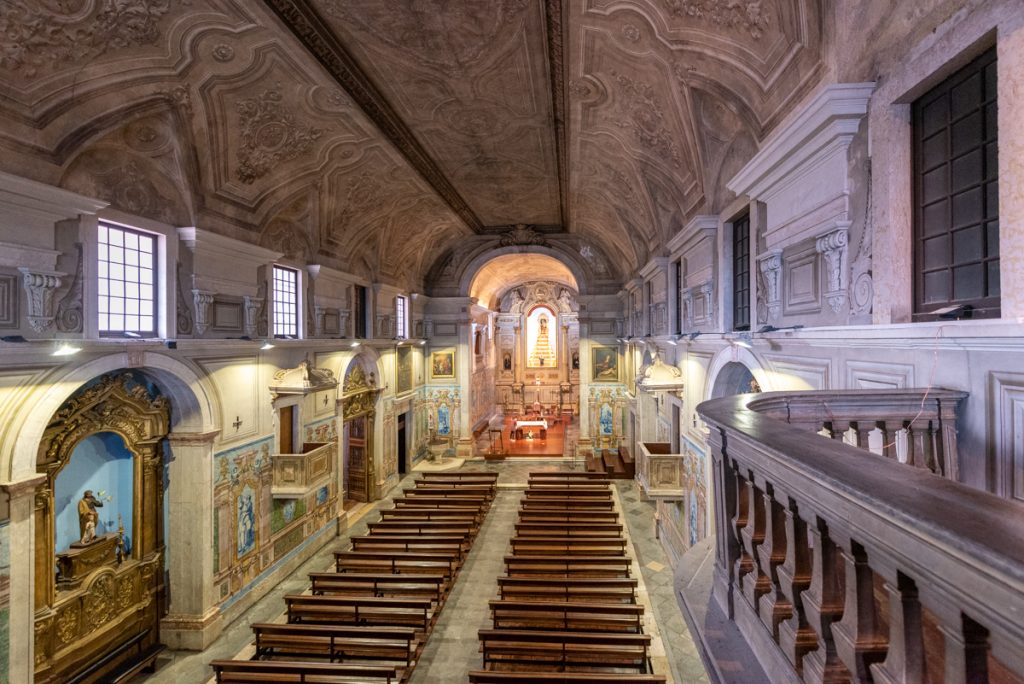 How to arrive to Campolide Campus
You can go by Metropolitan taking the on the Blue Line to the stop São Sebastião, or to the stop Praça de Espanha, from both you should walk about 10 minutes to NOVA University Campolide Campus. Please, see the map: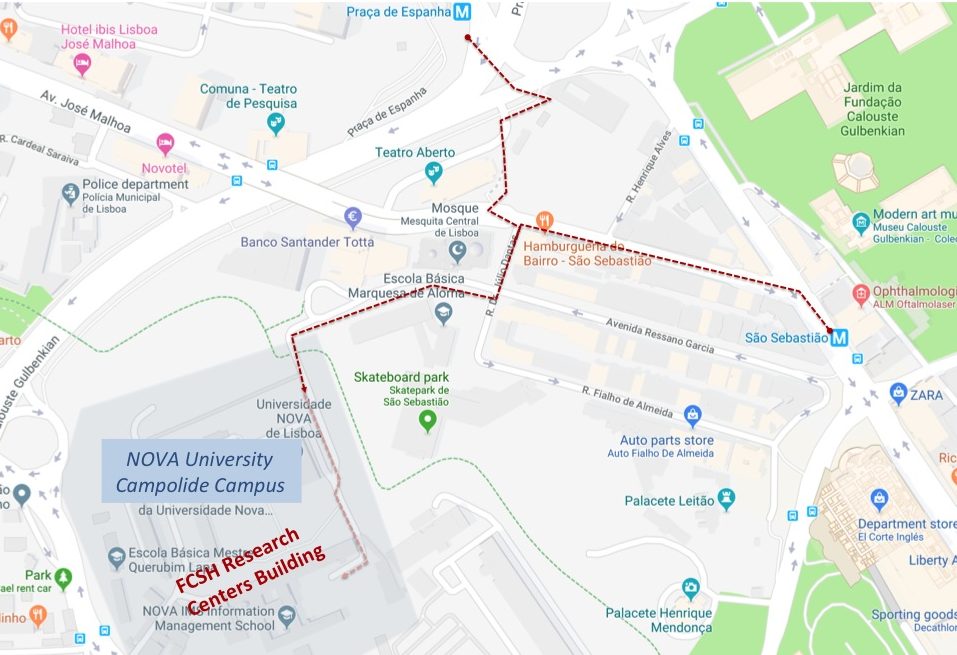 How to travel from Campolide Campus to Paróquia de Nossa Senhora da Ajuda
— About 7 minutes walk from University to the Justice Palace.
— Take the BUS 742
You will be taken on a tour through the neighborhoods of Lisbon (there are 21 stops, approximately 35 minutes, depending on traffic) until you reach Ajuda.
— Exit the bus at the Boa Hora stop, which is right in front of the church.
The restaurant Espaço Açores is in front of the church.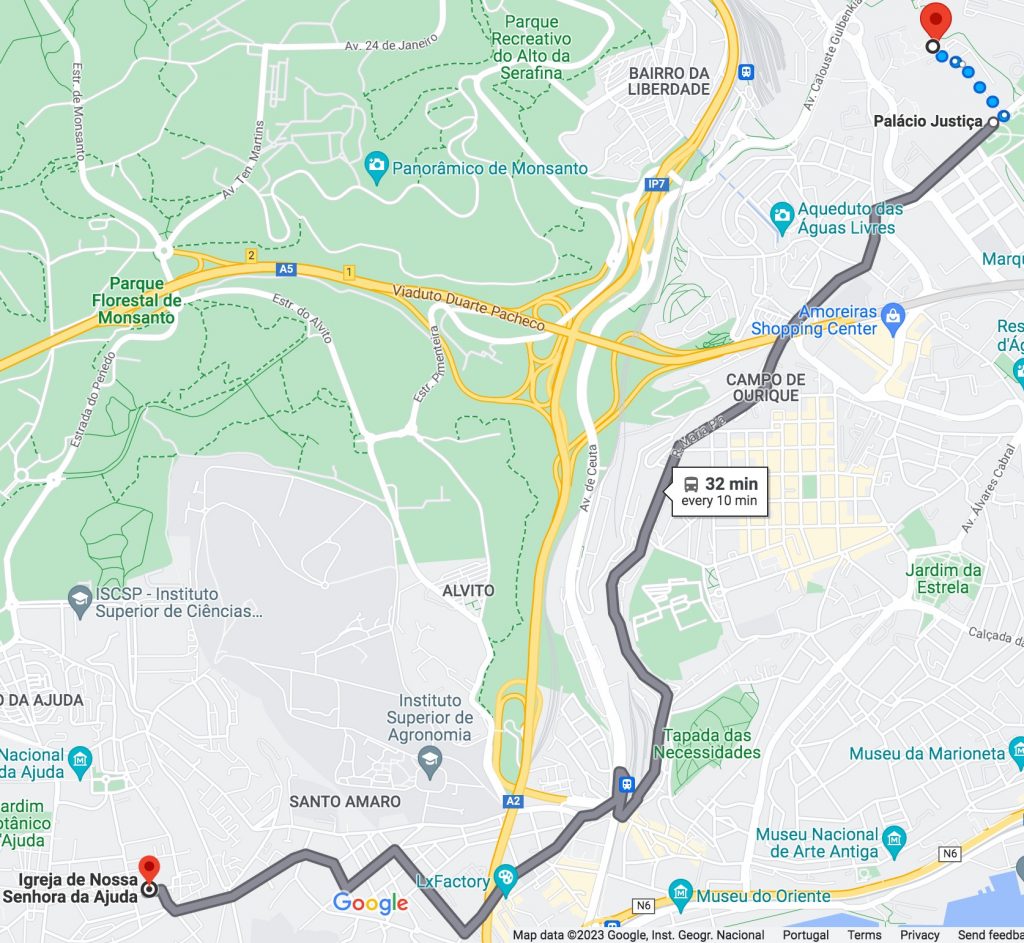 Transportation in Lisbon

–At your arrival you can easily catch the Metro (Red Line) from the Airtport and reach the city center, conference venues and a large number of accommodations (1.65€/ticket; see more bellow).
-Uber, Cabify and Taxify are active in Portugal and are the best alternative to public transportation for your comfort.
– Taxi are not usually cheap, be sure the driver activates taximeter (starting price on working day is 3.90€+1.60€ for luggage).
Important: The public bus services CARRIS operate with the following measurements limits for baggage: 50x40x20cm. For baggage exceeding these measurements we suggest that you use the Aerobus (public airport shuttle, 4.00€/adult). In the metro (underground train), larger baggage can be transported with no restriction.
The most convenient way to travel with public transport is using a rechargeable card called "7colinas / Viva Viagem", on which you can upload different types of tickets.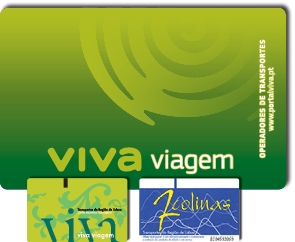 These cards were specially designed for less frequent customers, allowing the charging that best suits your needs.
Where to get and charge/recharge
7 Colinas and Viva Viagem cards cost €0.50 and you may get them, charge or recharge your card on Carris or other transport operators' points of sale.
Charging options available:
7 Colinas and Lisboa Viva cards can be charged with the following types of transport tickets:
Valid for Carris and Metro: 1 day ticket (24h) Carris/Metro Network
Valid for Carris, Metro and CP: 1 day ticket (24h) Carris/Metro/CP
We recommend to charge the Viva Viagem-card with the Zapping option: With this option, you upload a specific amount of money (min. 3€, max. 40€), allowing you to use all types of transports (bus, tram, urban train, ferries). When starting a new journey, you validate your card at the entrance of the respective type of transport, and the fare for one journey will be subtracted.